Plantation Shutters and Wooden shutters for every window style and type.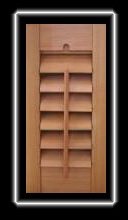 The Premier Vancouver Shutter Range
Cedar in its natural state,sorted into Natural and Medium Natural,
a lighter shade cedar delivering a stunning impression.
Vancouver shutters are also available in a range of painted options.
It is used extensively in loft style apartments, barn conversions
and really anywhere where you need to achieve a very natural look.
The Seattle & Boston Shutter Ranges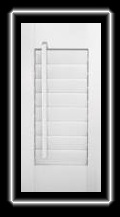 Crafted from solid basswood, Boston is a very competitively priced
hardwood and popular material for shutters. All shutter stiles
have mortice and tenon joints to prevent warping and ensure
prolonged quality and durability.

Initially available in limited shutter styles and three white shades
with the introduction of limited stain colour options over time.
Using laminated timbers Seattle is maintenance free and very strong,
with a wipe clean surface, impervious to kids with crayons
but equally at home in the minimalist bachelor apartment.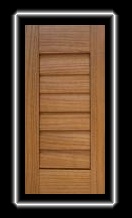 The Phoenix Shutter Range
Although a hardwood it is also very light allowing design
for quite wide openings without having to resort to top tracking.
This also enables us to confidently use Phoenix for large
(tier on tier) installations where weight would definitely
preclude the use of Seattle or similar weight hardwood shutter panels.